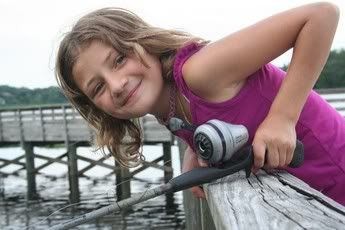 The Landrums are a fishing family. We all love to stand on the dock and spend a lazy afternoon casting into the water. Robert decided it was time to initiate Kristina into our family tradition. When I told her where we were going, she got a little teary eyed. When I asked her what was wrong, she said, "I don't know how." Not a problem!
We spent some time at a creek where she cringed as the boys baited her hook for her. Although she wouldn't touch the worms, it didn't take long for her to get the casting down.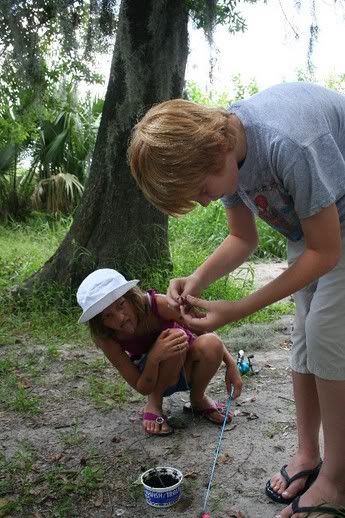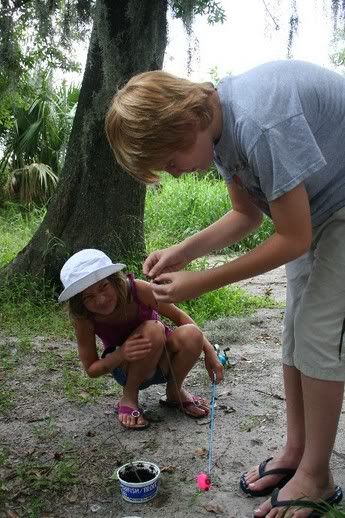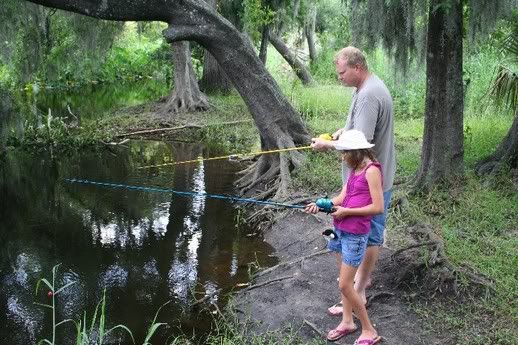 The creek was disappointing and so we packed up the tackle box and headed to Lake Lotus Park. We had the fishing pier to ourselves and the kids had a ball, not one complaint about the heat or the bugs. When he got a bite on his line, Robert called Kristina over and let her reel in the fish.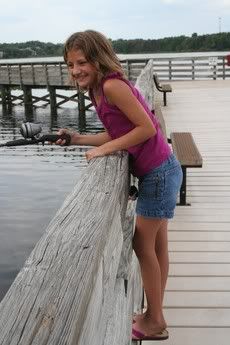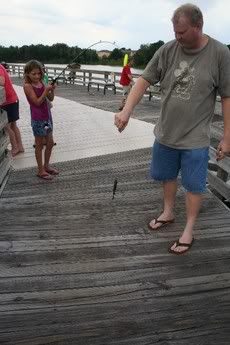 After we had exhasuted our bait, we hiked back to the entrance of the park to wait for the shuttle. The park ranger pulled up and stepped out of his vehicle with two baby alligators. It seems Hannah had a conversation with one of the rangers on our way into the park and told her about Kristina. The ranger had brought the baby gators just for Kristina to see and touch. He gave us his card and invited us back to the office later in the week to see all the animals they house in the ranger's station!